Score Big with MISCO's USA-Made Arcade Gaming Audio Products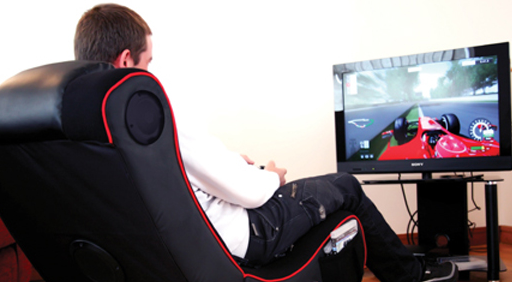 • High impact MISCO sound adds a thrilling dimension to gaming
• Available turnkey amplified solutions
• Choice of US or Asian manufacturing
• Kanban stocking in US and offshore for improved cash flow and efficiency
Games today feature bigger screens and HD graphics, but it is sound that ensures a thrilling game experience. MISCO speakers and audio systems deliver every tune, every blast, every thunderous roar with power and accuracy. You'll keep players hammering their controllers round after round. Get the signature sound experience you want without high development costs. We design and build multi-channel systems for all kinds of game cabinets and sound chairs. And we use proven MISCO components: full range speakers, subwoofers, stock or custom class-D amplifiers with DSP, enclosures, even wiring—ready to drop into your console.

OEM clients may choose from available MISCO designs, or commission custom build-to-spec solutions, or have MISCO manufacture your build-to-print designs. Whichever path you choose, we will help you reach your performance standards and business objectives.

Building audio components and systems in the US* assures you of top quality, performance consistency, quick availability, and clear communications. Kanban stocking, flexible order sizes, and our extensive inventory support your manufacturing efficiency and ensure longer life cycles for your games.
*Offshore sourcing with the same signature MISCO performance and consistency is also available.