Audio Engineering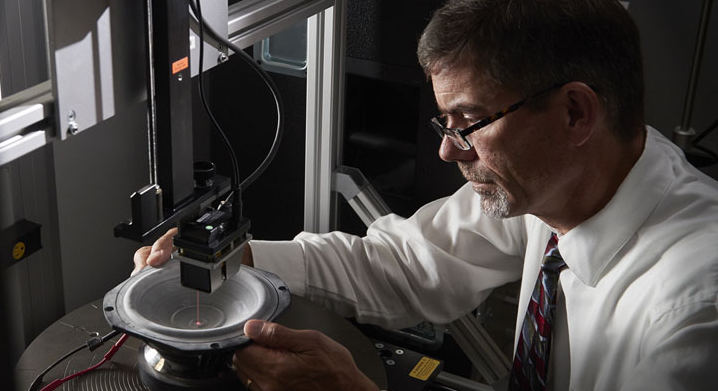 Your access to state of the art audio engineering
MISCO's engineering staff is made up of industry veterans with expertise in magnetic modeling, transducer and acoustical simulations, testing, analysis, and system design. The team is lead by Chief Engineer Rich Field, who is recognized as an expert in the audio industry as a loudspeaker transducer and system design.
Capabilities
MISCO engineers custom design all types of loudspeakers from 1" to 21", from deep to shallow designs, from 1 ohm to 1,000 ohms. We design, manufacture, and assemble transducers, multiple speaker configurations, complete enclosures, and amplified systems for a wide variety of uses and environments. We explore concept and feasibility, then design loudspeakers to an exact performance specification.
Every part has a solid model and detail drawings. Native CAD language is SolidWorks; we can translate to/from almost any solid model software.
We can design and supply total systems including enclosures and amplifiers, or make recommendations for optimal performance.
In addition to standard acoustic and impedance measurements, we can create custom test protocols using LMS, SoundCheck by Listen, and a lab of Klippel analyzers including the revolutionary Klippel Near Field Scanner.
Prototype speakers mounted into functional enclosures using rapid prototype parts to speed development and increase confidence before releasing tooling
Our fully automated power test chamber can test individual speakers over 1,000 watts and has 8 channels of voltage, current, and temperature monitoring with data logging. Signals can be industry standard noise or tone signals, or we can use customer supplied WAV files for exact correlation to the application.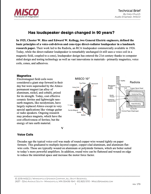 TECHNICAL BRIEF: How loudspeaker design has changed over the years