Hear Clearly, Communicate Effectively: MISCO's High-Intelligibility Speakers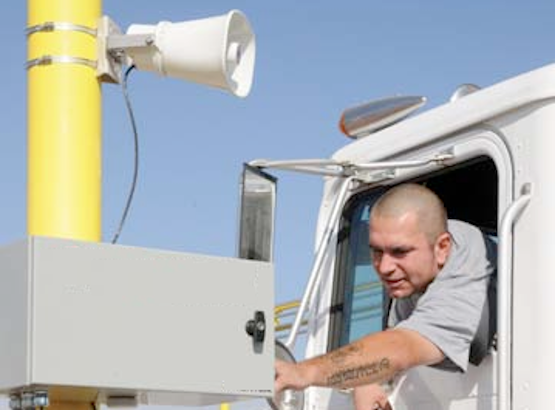 • High-intelligibility, high-sensitivity performance
• Weatherproof designs available
• Ready-to-ship and custom designs
• Choice of USA or Asian manufacturing
• Kanban stocking programs in the US and offshore for improved cash flow and efficiency
MISCO loudspeakers provide high intelligibility voice communications via telephone or microphone paging. MISCO's high-sensitivity, low-distortion speakers provide clear communication. When weatherproof designs are needed, MISCO provides the material and know-how to keep the speaker working perfectly. We're specialists in drive-thru menu board communications. MISCO's attention to detail during the manufacturing process and the quality checks performed at every turn make for high-quality and high-reliability speakers.
OEM clients may choose from available MISCO designs, or commission custom build-to-spec solutions, or have MISCO manufacture your build-to-print designs. Whichever path you choose, we will help you reach your performance standards and business objectives.
Building audio components and systems in the US* assures you of top quality, performance consistency, quick availability, and clear communications. Kanban stocking, flexible order sizes, and our extensive inventory support your manufacturing efficiency and ensure longer life cycles for your products.
*Offshore sourcing with the same signature MISCO performance and consistency is also available.
VIEW VOICE & COMMUNICATIONS PRODUCTS