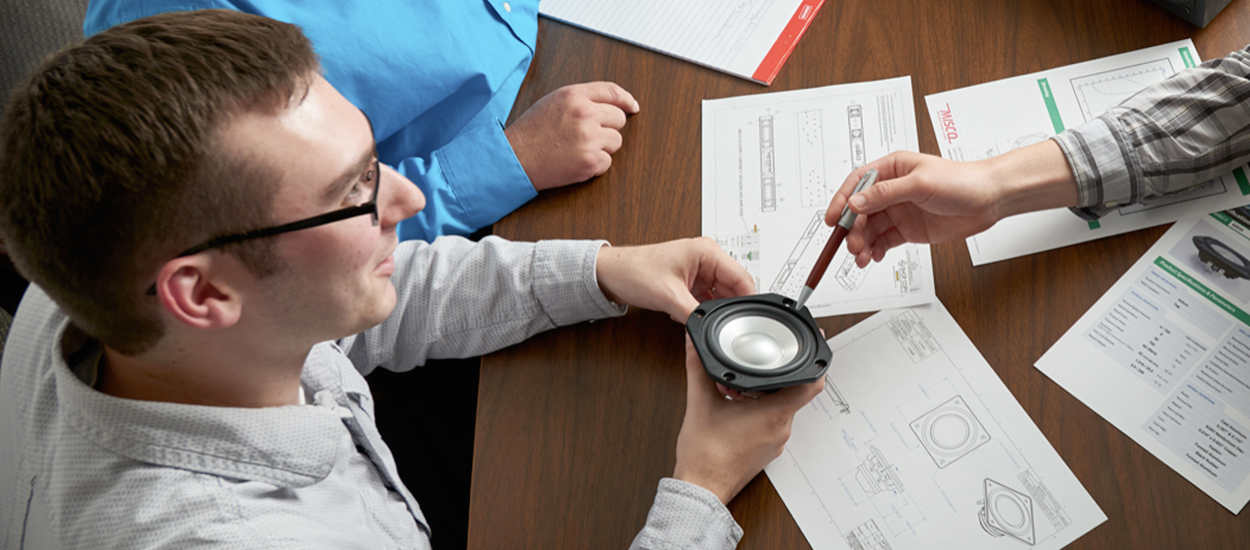 MISCO OEM: Custom Audio Solutions
In today's world, OEM customers need more than just a speaker manufacturer. MISCO is a 70-year-old company with a solid record of reliability, stability and exemplary customer service. We offer full "soup to nuts" OEM audio solutions, including design, prototyping, and production of amplifiers, digital signal processors, and enclosures, as well as speakers. MISCO's skillful integration of the entire system – speakers, amplifiers, DSP, and cabinets – yields audio performance that is greater than the sum of the parts. Sourcing audio system elements separately waste time and money and usually produces poor results. Our unified approach is the best way to get optimum sound quality, fit, finish, and the lowest net cost.
---
A Unique Resource
MISCO is a one-of-a-kind OEM resource—a US-based audio solutions-supplier serving aerospace, gaming, home audio, military, commercial, professional audio and many other industries. Only MISCO offers this exclusive set of benefits:
• US and Asian manufacturing offering build-to-concept, build-to-spec and build-to-print services (more)
• Ready-to-ship options
• Complete audio solutions including electronics, signal processing, enclosures, and speakers
• Custom design turnkey service from product design to your warehouse and every step in between (more)
• The most sophisticated independent loudspeaker test and measurement lab in North America (more)
• Guaranteed consistent quality, batch after batch, year after year (more)
• Intellectual property protection
• Low net unit cost
• Safety, regulatory, and performance documentation
• No project is too small, nor too big
MISCO OEM Products
Over the years MISCO has developed a vast range of high-quality OEM speakers for nearly every application you can think of. Our OEM division provides tried and true audio solutions which have been designed and built. These include a great selection of special application drivers to fit into your next production project. You can take advantage of MISCO's 70 years of product development and manufacturing to help your product achieve audio excellence.