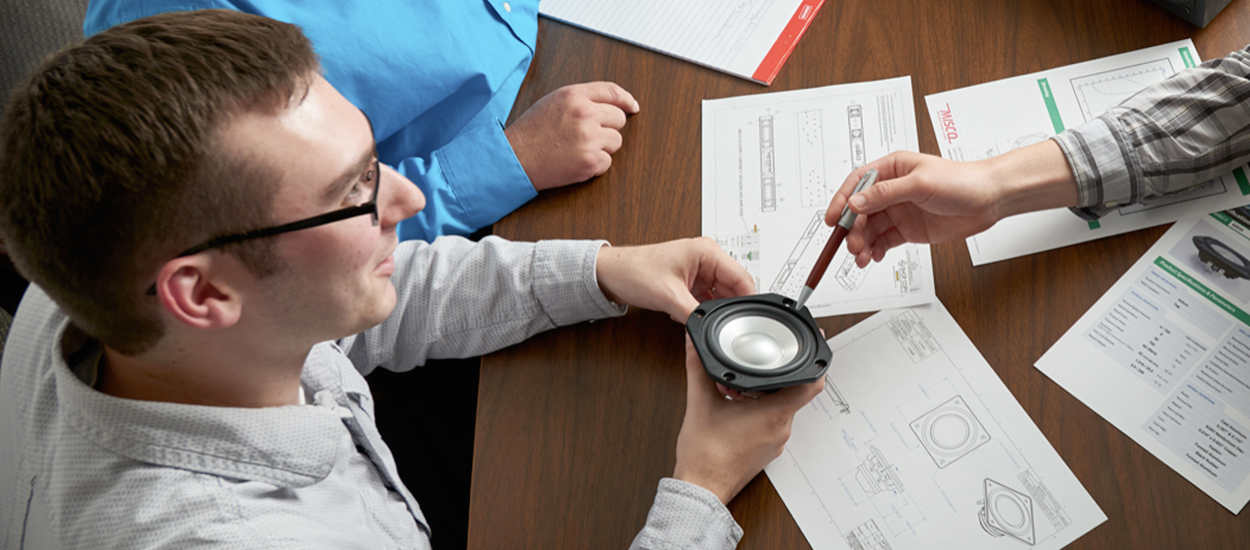 MISCO OEM: Custom Audio Solutions
On many occasions, OEM customers need more than just a speaker manufacturer. The MISCO OEM Audio Solutions product line offers speakers and other audio elements designed, prototyped, tested, and built on-site by our sound experts.
MISCO has a long history of designing and building speakers for OEM, contract manufacturers, contractors, and other businesses. We'll work closely with you to create the very best audio solutions for your product. Our OEM division provides tried-and-true audio solutions, including a large selection of special application drivers. Choose the size and type that best suits your specifications, then contact us for a quote. If it's not exactly what you need, we'll make it to your specifications.
More Than Manufacturing
MISCO is a one-of-a-kind OEM resource—a US-based audio solutions-supplier serving many different industries, including aerospace, gaming, home audio, military, commercial, professional audio, and more. Sourcing audio system elements separately waste time and money and usually produces poor results. Our unified approach offers excellence in sound quality, fit, finish, while also achieving the lowest net cost possible. Choose from a selection of special application drivers to fit into your next production project, and take advantage of MISCO's 70 years of product development and manufacturing to help your product achieve audio excellence.